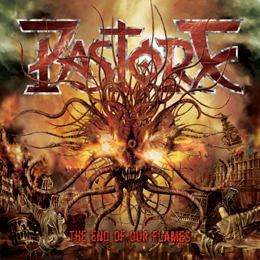 Pastore is a Brazilian band, named after it's leader, vocalist Mario Pastore.  They released their first album 'The Price For The Human Sins' in 2011, so this is their second effort.
If you're a fan of old school heavy metal à la Judas Pries or Iron Maiden, then this album should do the trick.  Mr. Pastore is a very gifted vocalist, to tell you the truth on some songs he even reminds me of Bruce Dickinson while in other songs he sounds more like Rob Halford.
They have not re-invented the genre, but should they have ?  This is good, solid, quality heavy metal like we like to hear.  It's great to hear that younger bands go back to the roots of our beloved genre, and try to bring us something that sounds about just as good as the old masters.