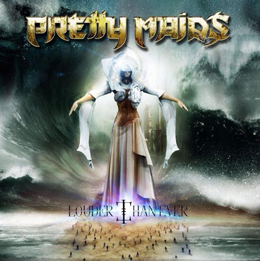 Yet another great release from Danish band Pretty Maids.  They've kept on releasing good album after good album since 2010's Pandemonium album.
However mind you, this is not a totally new album.  It consists of 12 tracks, 8 of whom are re-recordings of tracks they did in their period with Massacre records, and 4 are new tracks.  But it's the four new tracks that steal the show.  Two of them are straight forward heavy metal songs, and the other two are very good ballads.
To sum it up : a highly recommended album.