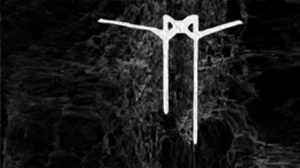 Raum Kingdom are a young act from Ireland. Recently the band (vocalist Dave Lee, bassist Ronan Connor, guitar player Andrew Colohan, and drummer Mark Gilchrist) entered the Dead Dog Studio to record this first album, which clocks nearly half an hour. This self-titled EP was mixed and mastered by Jonny Kerr, known from the Pantera-tribute act TamporA, or Sludge / Crust / Grind band Fuckhammer, amongst others.
Raum Kingdom clocks half an hour and brings five massive Sludge-epics that surprise as from the very first second. These aural monsters create an atmosphere so dense, so misanthropic, and still so so(m)ber, not allowing me to dream away. It keeps maintaining the listener's attention whole the time.
The five compositions combine colossal rhythms with grandiose melodies – a unique combination, but simply perfectly composed and executed! And I know that the blackened Sludge-scene is expansively growing lately, which does not make it easier to release something that stands out, but her it surely is the case! Besides, the band knows how to keep that fine, and necessary, balance in between pounding and stomping Doom-aggression, and icy integrity, cf. a hymn like Barren Objects. On top of it they have some quasi-original additions, like the clean vocals in the song I just mentioned (Barren Objects) or in This Sullen Hope, or the excerpt from the British series Black Mirror in Cross Reference. This Sullen Hope, by the way, is the last track and the longest one, with almost ten minutes of length. It does sort of summarize what Raum Kingdom stand for. Along with Eleanora (see the update on Concreteweb on September 9th 2014), this EP must be the strongest debut album this year within the grand Post-Doom Metal / Sludge-scene! A must for fans of Amenra, Cult Of Luna and the likes, or for Consouling Sounds-adepts in general.