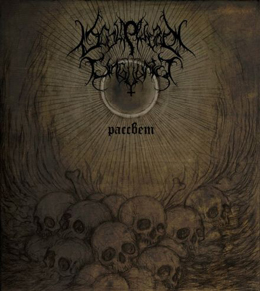 Scolopendra Cingulata (named after a centipede) were formed in 2013 by Kazakhstan-born Andrey 'SS' Kozlov, but in mean time he moved over to Russia (to the city of Ufa, not that far from the Kazakh border). His solo-outfit grew out to a band in mean time, with members from Ukraine and Russia involved. In January this year Grotesque Sounds Productions and Nitroatmosphericum Records released the project's first demo-tape, and under the same collective constellation the second demo gets released, i.e. Рассвет (FYI: still not as a full line-up band, but SS joining forces with some session members).
Рассвет clocks just over half an hour and brings that kind of stuff that does make me happy! This project creates the kind of Black Metal that trespasses the limitation of both First and Second Wave. And okay, the sound is correspondingly, but this is the essence, the ultimate definition of Black Metal.
No further losing my time, this needs to be heard!