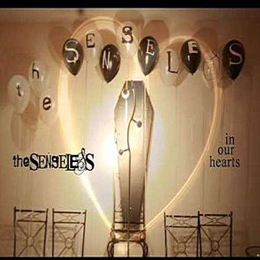 The Senseless is a solo-outfit by former Berzerker member Sam Beam, with a first album in 2007, called In The Realm Of The Senseless, and a follow-up one year later on, entitled The Floating World. The latter, however, never got released for a couple of reasons. The contract in between The Senseless and the former label, Anticulture, came to an end, and Sam's perfectionism implemented a release-cancel time after time. Result: it took until now before releasing this 2008-recorded material. But it's not the first time: better late than never.
It's grinding stuff all right, filled with breaks and loops, hooks and madness all over. It's a weird mixture of Tech-Death and BlastBlackBlasphemy, punky and ugly, nasty and filled with sulphur. The Floating World is a mostly extreme experience that mercilessly pierces man's eardrums and at the same time offers your senses a unique journey through spheres of extremity and über-nonsense.
Unfortunately, and that was the case with the debut as well, I cannot be convinced as much as I was with (most of) the Berzerker-material. All right, it somewhat differs, but this Punk-Grind focuses to intensively on speed and heaviness, and that's why the essence, the thrill, fails. The Floating World comes with more than just one impressive outburst, but in its totality it can't persuade me. A footnote must be made, for this project is meant to be an ironic, sarcastic act, and not a serious entity. A sense of black humour, and one might not lose its sight, needs to be taken in consideration before delving this structural Chaos.