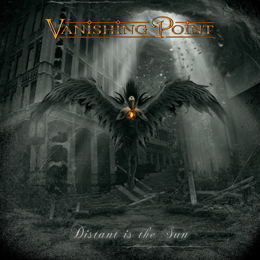 Release Date:
Friday, February 21, 2014
You have to go back to 2007 for the previous album from Vanishing Point. Why It took them this long is anyone's guess.  Of course to say this band is prolific is an understatement. This is only their fifth since their formation in the early nineties.
But it was worth the wait. This Australian band have produced a very good piece of art with this album. It's good melodic power metal, with progressive elements mixed in. Down Under they already made a name for themselves, let's just hope this album is also noticed in the rest of the world, cause these guys deserve it. With an album that brings us this kind of guitar riffs, scorching solo's, decent lyrics and good vocals this should be the case.