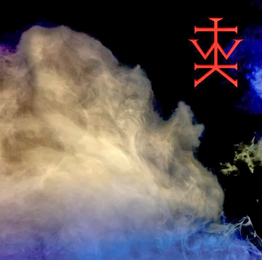 Release Date:
Monday, February 24, 2014
Despite a huge variety within the first and last efforts, I have always appreciated The Wounded Kings' Doom a lot. Both first albums (Embrace Of The Narrow House and The Shadows Over Atlantis), as well as In The Chapel Of The Black Hand, do belong to my favourite Doom albums in the year they had respectively been released (i.e. 2008, 2010 and 2011). When it comes to the latter, it was the first one with a new vocalist, a female one this time. Sharie Neyland joined forces with original member and guitar player Steve Mills (other current members: bassist Al Eliadis, drummer Myke Heath, and guitarist Alex Kearney) in order to lift The Wounded Kings up to a new dimension of Doom Epic. With that album, the band succeeded to do so. It was not that renewing to have a female vocalist within a Doom act (cf. Castle, Reino Ermitano, Royal Thunder, Unholy, Rituals Of The Oak, Jex Thoth, Rise And Shine and many more). However, it was quite strange to hear The Wounded Kings come with female vocals (in comparison to the first efforts the band did), but it did fit as from the very first moment. The compositional basics did not change, and Sharie's voice surprisingly succeeded to carry the heavy package.
Will this go for Consolamentum as well? The stuff, for your mostly important information, was produced once again by Chris Fielding (Winterfylleth, Primordial, Neuroma, Conan, Cnoc An Tursa etc.), and lasts for three quarters of an hour. The album opens with Gnosis, which lasts for over thirteen minutes. The song starts with a great introduction, based on eerie guitar lines and breathing an atmosphere of utter obscurity (being an obedient disciple of Underground Black Metal, this brings me into an ecstatic mental sphere for sure). What a great funereal and oppressive sound! After four and a half minutes of instrumental desolation (My Dying Bride, Cathedral, Black Sabbath, Candlemass, Saint Vitus, Electric Wizard; it's just a limited selection on bands that are highly influential, to my opinion), Sharie's voice joins the ritual. Her mesmerizing, bewitching timbre covers the aural grimness with a hypnotic and spiritual dimension of occult beauty. The track includes the characterising elements The Wounded Kings are known for (including the Saint Vitus-inspired guitar lead solos, for example), but perfected through knowledge and experience. Really, this opening song is a massive monument; what a great start.
Lost Bride, the next piece, is more 'traditional' when it comes to the instrumental part (Electric Wizard, Black Sabbath and the likes), with inclusion of that 'early seventies' attitude (the addition of sometimes somewhat spacy keyboards - or is it Hammond??? - are an example of that psychedelic story). And that's how this album in its totality works. Consolamentum is a monumental collection of primal Doom compositions, balancing in between the likes of Epic Doom, Seventies Doom, Funeral Doom, Doom-Death, Traditional Doom, Doom Doom, and Doom Doomier Doomiest Doom. The sound is bleak, unpolished; as mentioned before, it is rather comparable to the most underground-oriented Sludge / Black scenes, and thanks to that, this band once again distincts itself from the mainstream masses. The multi-dimensional tracks are interspersed with a couple of short instrumental intermezzos that sort of prove the basic skills, but it is the magisterial strength of the 'real' compositions that defines The Wounded Kings' excellence once again. Songs like higher mentioned opener Gnosis, the title track, or The Silence, are creations of Aural Art. All of them nicely built up, with an eerie introduction, a colossal body and an oppressive finale; I cannot but enjoy this misery…