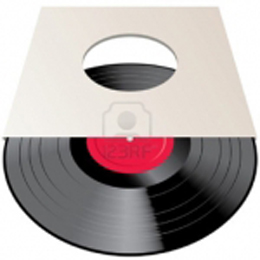 Release Date:
Monday, September 15, 2014
Hypnodrone Ensemble is a collaboration in between two famous artists, Eric Quach of thisquietarmy-fame, and Nadja's Aidan Baker (on October 3rd 2014 this top-webzine Concreteweb ( ;-) ) updated the review on Caudal's second album, Ascension, which was released via the fabulous Belgian label Consouling Sounds on the very same day as this album; Caudal are another project Aidan Baker is involved with, FYI). It's not the first time these guys co-operate, but it's the most organic one for sure. Both perform the guitar and FX.
Hypnodrone Ensemble is a one-track trip that lasts for forty minutes, and which was recorded live on May 2nd 2014 at NK in Berlin-Neukölln. Aidan took care of the mix, by the way, the mastering was done by nobody else but James Plotkin (think: Theologian, Caudal, Stumm, P.H.O.B.O.S., Conan etc.), and the (futuristic) artwork was created by Eric. They played the set with assistance of three drummers, i.e. Jérémie Mortier (of Alice In The Cities-fame), Dave Dunnett (known from Man Meets Bear), and Felipe Salazar, involved with Muerte En Pereira and, more important, who is part of the Caudal line-up too (see above).
Those who are trusted with these guys' previous works might have an idea of what to expect with this album. Indeed, Hypnodrone Ensemble brings an esoteric, mesmerizing and psychedelic trans-dimensional journey through spheres yet to explore. This piece of Aural Art starts very integer and introspective, trancelike and meditative, with a long-stretched and hypnotic soundscape. It takes almost seven minutes before the energy replaces the quietness of the intro, but then both main members' characteristics are molten into a polyrhythmic and explorative partly-improvisational set, splendidly joined by the propulsive and impulsive drum-work of their guests. The combination of elements from Progressive, Krautrock, Drone, Psychedelica (sometimes with an Oriental angle) and Post-Rock results in a true experience, and because of the constant and permanent sonic threat, the result succeeds to have your attention and perseverance being challenged throughout the whole aural voyage. Nice is the constant wave in between energetic up-tempo pieces and an ambient quietude, permanently interacting without faking coherence. Especially towards the end, Hypnodrone Ensemble builds up to a grandiose finale, with the last five - six minutes erupting in a massive apotheosis.