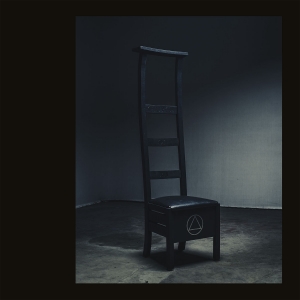 Alive is not a 'new' album by Belgian finest Amenra, but a collection of live tracks that show another aspect of this band. But actually it isn't totally renewing, for Amenra once created the Afterlife EP, being an acoustic approach of their extreme presence. This release includes live versions of that (legendary) EP, and much more – indeed already a must-have, a classic-in-spe, a collector's item (or am I exaggerating?)… Also their contribution on the split with Madensuyu, for example, did dwell within the very same acoustic spheres…
Alive is a collection of several pieces from live gigs, acoustic ones, done on Belgian soil especially. I know that the label did mention words like 'vulnerable' and 'deeply emotional', and there is no reason to disagree with such definitions. Not only instrumentally, but even the voices are totally stripped off any aggressive outbursts. Emotionality surely is a main aspect in the execution. And you know, when Sofie Verdoodt collaborates with her bone-chilling presence on a couple of tracks, the intensity of emotions goes even deeper. But actually that 'deep-going' is a constant throughout the whole Alive compilation. There is even some Kleinkunst going on with the last track, whether you believe it or not.
Alive is quite a contrast to the overwhelming heaviness of this band's 'usual' material. As a matter of fact, it's like a 180° turn compared to the magisterial and monumental Post-Hardcore / Sludge stuff Amenra usually perform. This material focuses on integrity, introspection and introversion. And it would be too easy to say that you might detect the aspects of this band's harsher side. Actually, without experiencing this thing live, one wouldn't believe… Nope, it does not exactly matter. The fragility shown with those acoustic sessions is both daring and successful, to my opinion. Daring, for the contrast is enormous; successful, for the result is purest ear-candy.
Oh yes, the sound quality: top!
No further comment…