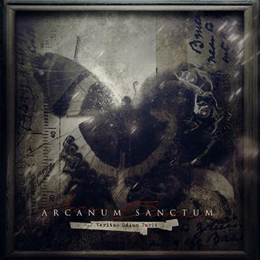 Release Date:
Friday, December 14, 2012
Nadir Promotion and Buil2Kill Records released a couple of new albums in 2012, which have been send to our headquarters recently through the promotional staff behind the label. Some of them were transported into my hemisphere, so (in a couple of cases) I will be glad to …
Veritas Odium Parit by Russian trio (originally a one-man project) Arcanum Sanctum lasts for half an hour and just like the 2010-debut Fidus Achates, the stuff was mixed and mastered at the NavahoHut in Moscow.
Main difference with the debut (besides the enlarged line-up): the lyrics, which turned from Russian into English…
The stuff stands, again, for a mixture of groovy Thrash Metal and melodic Death Metal, and all this with a very Scandinavian approach. Children Of Bodom, In Flames, Soilwork, At The Gates, Omnium Gatherum; it's this kind of material you can expect on Veritas Odium Parit.
The album lacks of an own identity, but the average quality is more than average. The persuasion and joy of play is enormous, and the whole comes with a couple of surpluses: the solos and several guitar leads, the firm rhythm section (original member Vadim 'Sad' Nalivaiko recruited a bass player and a drummer, respectively Kirill 'Kirk' Kulinichev and Viktor Reshetnikov). However, sometimes the predictability is painful, and not the masochistically pleasant way. That's just 'sad' (joke, got it?), but at the same time I'm sure melancholic fans of this kind of material will like the stuff.
Oh yes, the sound: fresh and modern, full and decent. …fits the perfect way to these energetic songs…