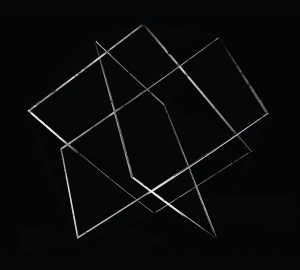 Release Date:
Monday, February 29, 2016
I was extremely pleased by All Tongues Of Babel, the second full length album by Belgian experimentalists Carneia. For the interested ones, you can check out the review I did on Concreteweb's update of November 24th 2013. Now, almost two years and a half year after that release, the four piece, including members of e.g. King Hiss, Vermillion and No More Faith, return with a four-track EP, called Symmetry Of Mind. The four tracks, clocking thirty-seven minutes (indeed this comes very close to the idea of a full lengthy work), were recorded at the Elbow Studio with bassist / guitar player Thomas Combes taking care of the final mix.
Symmetry Of The Mind is a release on Consouling Agency, sort of a sub-division of Consouling Sounds, and created especially in order to support solo-outfits and bands in many ways. It might be wise to check it out on their homepage…
The four-tracker starts with Black Mess, a composition that, as from the very beginning, intrigues. A short psychedelic introduction, soon evolving into even more psychedelic spheres, based on truly great hypnotic bass lines and fine clean voices, growing into some Indie-like Sludge experiment, permanently balancing in between the subtleties of integer Alternative Rock and harsher and sludgy Post-Metal… I know that this description is quite vague, quite disturbing, but so is Carneia's performance for sure. Actually, with this track, the band is quite introvert, and once again referring the most un-subtle way to acts like Tool. With Redlights Are For Redheads I enter the realms of Queens Of A Stone Age and Soundgarden, but then again little more impressing because of the fabulous vocal lines, the grandiose bass patterns, the wonderful riffing and the impeccable drum parts. It's a short song, unfortunately, but a 'classic-in-spe'. Colour-Blind actually continues that path, and the reference to the old schooled classic Doom scene causes tears in my eyes! Damn, the Stoner-energy has no boundaries, and many 'big' acts from the U.S. aren't even able to come close to this Belgian band's excellence. Highlight for sure is the mega-monster White Collar (it clocks nearly nineteen minutes, though there is some sort of 'silent interruption' too, dividing this piece into two parts), which sort of symbioses all superb details and elements Carneia sort of tries to define. Of course, seen the length, this track is the most diverse one, with some extreme outbursts, and the most integer pieces as well. The hypnotic droning outro, i.e. the second half of this track, with its industrial-mechanical noises, differs from the main part, but in one way or another it does fit as outroduction.
Symmetry Of Mind isn't as harsh, sludgy and intense as All Tongues Of Babel, and it comes with more Doom / Stoner-alike elements than before. Yet still this release isn't but a monumental piece of Sonic Superiority, filled with surprises and highlights!