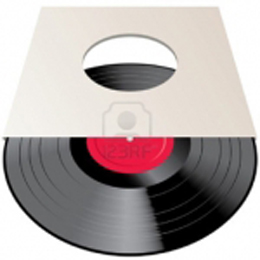 This album does not deal with the (fantastic) Wales-based Industrial / Dark Ambient project by Brian Williams, written without prefix 'the', but with the Phoenix, Arizona-based Extreme Metal act written with the prefix 'the'.
The Lustmord was conceived in 2000 by Anthony Lustmord, and under this moniker he did work very hard. This hard work resulted in quite an interesting discography (with three full and two mini albums, and a split with another band Anthony is involved with, Womb Raiders; they also did some stuff for horror movie soundtracks, by the way), and they built up a highly acclaimed live reputation too (performing live on stage with acts like Obituary, Slayer, Megadeth, Deicide etc.).
It took quite a while -the last official release by The Lustmord was, if I've been correctly informed, 2011's single Zombie Disease; the last full length was 2008's After Death)- but finally vocalist and band leader Anthony and some same-minded instrumentalists entered the Soundvision Studio in order to record this mini-album, which will be released on CD and as digital EP via their own label. The co-production, mix and mastering have been done by Michael Beck, who's the brother of The Lustmord-drummer Daniel, by the way.
Trapped In Purgatory lasts for twenty three minutes and it kicks balls and smashes brains as from the very first moment. This material is heavy, truly heavy, balancing in between slightly thrashing and grinding Death Metal and, even though less pronounced, post-apocalyptic Black Metal. But despite a certain acceptability, there is a total lack of coherence, and that is the main problem with this album. Some pieces have the grooviness of, let's say, Six Feet Under, others contain the slightly gore and morbid attitude of Cannibal corpse, then again the whole sounds rather like a late-nineties Doom-Death epic, or an Acheron-tribute, etc… That's a pity, for I do not get a grip on this record. And with exception of In One-Hundred Years, there is not one single track that sounds memorable. In One-Hundred Years, however, does, and it is a classic (so it will influence my final score in a mostly positive way; this truly is a great song!).