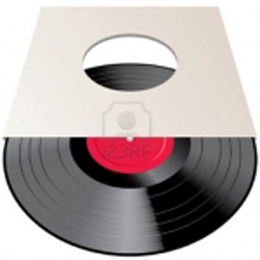 Album Title:
Lutanja Sakatoga Bespućima Samsare
Release Date:
Wednesday, December 31, 2014
Mor are a Serbian act ('mor' means 'death' in Archaic Slavic) which I hadn't heard of before. They recorded some material during the second part of last decade, with a full length in 2009, but I didn't experience this material (yet). During Autumn 2013, Mor recorded their second album, Lutanja Sakatoga Bespućima Samsare, which means something like 'wanderings of the crippled one through moors of Samsara', and in early 2014 the whole was finished studio-wise. Then the band signed to the small yet very interesting label Odmetnik (also from Serbia) to have this stuff released.
The result is a forty four minutes long trip through the coldest and darkest places of some hidden wood, cursed and spelled by witchcraft and demoncy. True Nordic grimness is what you get right here - and who is undersigned to dislike such glory.
No, seriously, Lutanja Sakatoga Bespućima Samsare is quite an impressive album. Label-boss Skoms already told me about the importance of the lyrics - 'the band's take is rather lyrical than atmospheric', he wrote me - and that's quite fitting the picture. First this: the material is sung in the native tongue, but the album includes English translations (or did you think I did speak some Serbian). Indeed, the textual side of this band goes much further than ignorant devil-worshipping, empty-headed adoration of occult themes, infantile pornographic experiences or brainless misanthropy. Okay, it's not about happiness they sing. Desolation, hatred, blasphemy etc. are subjects Mor deal with, but it has been created with hints of intelligence, persuasion, purity and honesty. It shows a mature vision on a whole process, with this album being a total concept that includes / combines lyrical, aural and visual aspects as a coherent package. This immediately brings me to the latter too, the 'visual' part: cool photography alongside a sober but extremely decent lay-out.
So, the texts and the graphics are great, but what about the Music? I referred to the Nordic scene in the second paragraph. Well, actually, that isn't but the deepest essence of the sonic definition of Mor's approach. They bring something that combines old styled grimness with quite some epic melodies, raw-edged eruptions, slower hypnotic passages and mystic atmospheres. One of the most interesting things is that fine interaction in between fast and slow pieces. It's not like an amalgam of different tempos, but the result is truly well-thought. Especially the fact that the transfers in between different speeds sound so natural, so smooth, so evident, turn the result into a mostly cohesive journey.
No, do not expect something renewing or original, because (once again) you will not find an open-minded progressive thing right here. This stuff has been done before, several times, all over mater Terra (especially in Europe). But even in the glorious past, the execution wasn't always as convincing, as powerful, as mind-blowing. Somehow, Mor succeed to recreate the essence of the Second Wave with a fresh energy
And then, the sound quality. Actually, this is one of the best productions I've heard for quite a long time. The mix is just grandiose, with a perfect equilibrium in between all individual aspects. No, I am not kidding if I say that this truly is way beyond average! The balance in between the vocals, guitars (both leads and rhythmic), basses, percussion and synths is of the highest level. I do like the bass lines a lot, for example, but seen the fact that they are so recognizable, it is just a pleasure to listen to it. The same goes for the keyboards. They are not meant to be a main instrument (Mor surely are not a Symphonic or orchestral band), but when they appear, they impress with subtlety: prominent yet modestly supportive. The guitar leads or the vocals, for example, too are perfectly woven into the whole aural experience: strongly on the foreground yet in no case distractive to the other elements in their play. Once again: I think this production must be the standard for future recordings all over our globe!