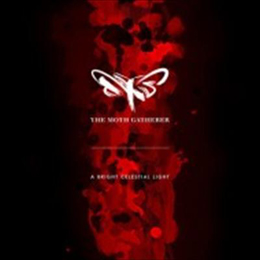 This is my first acquaintance with The Moth Gatherer, but I'm pretty sure it's your first time as well. As a matter of fact, A Bright Celestial Light is the first official (full length) release by this Swedish combo.
The five songs last for forty five minutes (!) and bring a slightly experimental and genre-transcending form of modern heaviness, especially Sludge-oriented, penetrated with elements from Doom, Drone, Prog, Doom-Death, Stoner-Punk and Deathcore. A Bright Celestial Light stands for a massive, colossal, gargantuan and monolithic (need any more superlative?) psych-pounder, balancing in between melody and power, in between progression and tradition, in between creativity and evidence. Besides, the band injects its hymns with a (limited, though) couple of electronic and industrialised elements, and despite the long average duration of the tracks, every single one comes with a nice dose of stimulating variation and undeniable attention-keeping interest.
Each time when I listen to this record, I am more and more convinced by the qualities, and eager to experience what is still, and yet, to come in (a near) future. There is so much purity in this aural creation, which I cannot but honour. And so will you, in case you can appreciate the new yet traditionalised wave of Post-Sludge Supremacy.
Consider it a mixture of The Ocean, Tombs and Pelican, with elements from Neurosis, Rwake and Kongh, to have an idea what this stuff is all about.