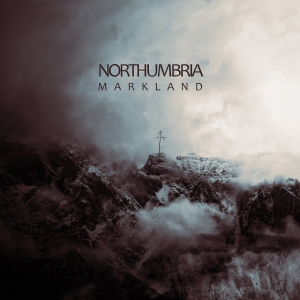 (copy-paste from my review, posted on December 24th 2014, for Bring Down The Sky, released via the superb Belgian label Consouling Sounds, as introduction – sorry; it's not out of laziness, and the essence remains the same):
Northumbria was an Anglo-Saxon kingdom in the east of England with quite an interesting history. As from about 500 A.C. on, it was quite an important and mighty kingdom, until Danish Vikings conquered the region in the ninth century. But since we're not an online encyclopedia…
It's also a region not that far away from Toronto, Canada, with a notorious university…
Northumbria is also the name for a Canadian project, founded out of the ashes of Toronto-based Holoscene in 2011. So I guess they are named after the Canadian option rather than the historical British one, but since I want to share my über-intelligence with you …
I did not have the opportunity (yet) to listen to Helluland, which was released in 2015, but I will surely search for that one too – but that's my problem, not yours… That album was the first part in a trilogy that deals with the conquering of Canadian soil by Norse warriors / explorers, and the smartest ones amongst you might get the message that Markland, also released via Cryo Chamber, must be the second part. As usual, both artwork and mastering have been done by label owner Simon Heath.
Markland is a seventy minutes during journey through unexplored lands (hey, that's the concept indeed), created by guitar and bass, and it does take you on an adventurous trip towards, or into, unknown landscapes, distant and unknown areas, mysterious forests and endless fields. It's hypnotic, dreamy, mystic, magical and transcendental, even relaxing and ambiental, at the same time explorative and, in contrast, quite intimate, full of wonder, full of passion, full of spirituality and mystery.
Whole of the time, different layers of sonic creativity are combined in order to reach an organic and harmonious soundtrack, balancing in between introspective visions of humanity's vanity at the one hand, and expressions of wonder, exploration and discovery. Yeah, it does express that wonder-struck sentiment the first 'invaders' of the New World must have felt. But from aural point of view, it isn't but such an attractive experience. Drone Ambient or Ambient Drone, no matter what you would call it, deserve gratitude if composed and performed by this duo!
I have not the intention to go too deep into each single composition, but some, like The Shores Of The Suffering Wind, the Low Sun diptych, opener Torngat, or The Stars Are My Guide, are just like ear-candy. Actually, each single sound-creation on Markland is… A first impression, especially for the inexperienced ear, might be a certain monotony, but deep investigation unveils so many aspects…
Compared to Bring Down The Sky, Markland turns out to be much more dramatic, mesmerizing and intoxicating, going deep into the essence, able to find that coherence of floating elegance, intimate serenity and persistent arousal. This is the kind of Ambient Drone that characterises the superior Canadian scene at its best! There might be less defiance at first sight, sorry, at first listen, but when you delve deeper you'll discover so many hidden layers of captivating fascination.