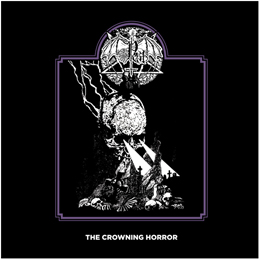 Pandemics and plagues, who does not like them? It is, I think (no, I don't think so; I'm sure) one of the final solutions to save our Earth from that other sickness, called Humanity. Pest is a possibility (no further comment for this writing is a new album's review and not my personal opinion about the detestable place of the human being within Nature and Earthly Life).
But this passion for extinctive greatness (aargh) gets sonically translated through a handful of pestilential acts from European soil, so let's start with a very limited summary: Pest… one of the many projects by some of Finland's most frenzy Underground Blackmetallers (with members from e.g. Satanic Warmaster, Shatargat and Horna)… Or Pest from Hilter, Lower-Saxony, Germany, which unfortunately split up a couple of years ago…
There was another Germany-based Pest, existing at the end of last century, with a great interesting album too…
…as well as Die Pest, aka Nordlys, and hundreds of bands with 'pest' in their name…
And last but certainly not least : Stockholm-based Pest, formed fifteen years ago and with great stuff coming out every couple of years. This time, however, it took five years, though The Crowning Horror was worth waiting for. The material, by the way, was mixed at the Gutterview Recorders studio with Dismember's Fred Estby, and will appear on both CD and LP; the latter e.g. in a limited purple-coloured solid wax edition (100 copies). Besides, it was mastered at Tube Mastering by Andy Jackson, who seems to be a Grammy nominee (twice, if I'm not mistaken) for his work as long-time Pink Floyd's engineer.
In general, The Crowning Horror does not differ that much from any former effort done by these Swedes. Pest performs a Second Wave-influenced form of rather simplistic Black Metal. Many of the riffs sound primal Heavy Metal-inspired, with a wink to the eighties / early nineties Thrash / Speed Metal grotesquery (listen to those solo leads), and with a more than undeniable hint to the Black Metal First Wave as well. On top of it, the whole comes with that recognizable, slightly punkish middle-finger-in-the-behind attitude. Rock'n'Hell! There might be one progression, probably, for this album sounds more varying than before. It goes for the grooves, the tempo, the melodies, in fact every track is different from each other, which wasn't always the case with former records like Desecration, Rest In Morbid Darkness etc.
For fans of everything in between: Venom, Aura Noir, Darkthrone, Vesen, Possessed, Bathory, Kreator, Nocturnal Breed, Tormentor, Nifelheim, Celtic Frost and Bulldozer. Does it give you a clue?