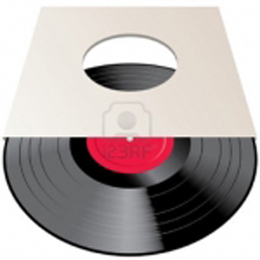 I got/ found but little info on this Vicenza based North-Italian band, but I'm happy to share with you what I know about 'em.
Formed in the year 2006, the band went through some line-up changes before arriving to the current 5-piece consistency, which includes lead singer/ guitarist Carlo Sturati, lead guitarist/ backing singer Matteo Boschetti (whom apparently also takes on the stage name of Matthew Groves), keyboardist/ occasional co-lead singer & backing vocalist Ettore Duliman, bassist/ backing singer Matteo Castegnaro (known also as Matthew Carr), and drummer Enrico Gregori (his stage name being Henri Gregori). And, if I read the signs correctly and am not mistaken, the drummer and lead guitarist are the band's latest additions.
Together, they bring an energetic and melodic Modern Rock with Progressive influences, which finds the several instruments in he band being given special attention within the songs overall (meaning, that there's moments when the guitarists step back a notch to allow the bass and drums to the forefront, or when the keyboardist is allowed to do a solo bit atop more rhythmic guitars). So far, the band is at it's third release, this 3-track EP having been preceded by the 2008 EP Just Human Words and by 2012's View From The Tree. The latter was recorded in a modus which emulates live conditions as much as possible, and the guys liked that so much, that they decided to do the same with the new EP.
Regretfully, music of the band on Internet is about as scarce as info. At the band's own site (www.) reesetheband.com, you can listen to a 100-second sample of all three songs, and you'll also find links to the band's pages at MySpace (which I have long since had to scrap as an info source due to not being able to log on with the network PC I use for my research), YouTube  and facebook. The latter displays an additional link to the band's ReverbNation page where, besides being enable to listen to the aforementioned sample bit of the EP, you can also view the video clip the band made for the EP's most interesting song "Present". Check it out, by all means! Personally, I find Sturati's voice to be a little typically high-pitched for an Italian band, and I am tempted to suggest him to go for a somewhat less high and warmer range (something he actually occasionally does), as in those moments the slight Mediterranean accent leaves his voice somewhat.
Well, end conclusion is that there's certainly room for a little improvement overall, but generally speaking (and the really nice music inducing a higher rating quotation) this is truly very enjoyable!