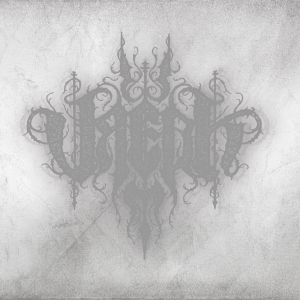 I was quite excited when I received this untitled debut recording by Vaeok, because of both members involved. At the one hand you have multi-instrumentalist VJS, whom you might know from combos like Adaestuo, Demoncy (he seems to be part of this horde once again as from 2018), ex-Kult Of Azazel, Nightbringer or Sargeist. At the other, we have M.S., who's still in Kult Of Azazel, and formerly part as live / session member in Demoncy. Besides, both guys were active in Tenebrous too.
Another reason to be aroused was the label, for the World Terror Committee aka W.T.C. Productions always guarantees huge qualitative material (higher mentioned Sargeist and Adaestuo, for example, did release stuff via this German based label – some review links below).
Was it worth it to be so hungry / horny? Well, after quite some listens, I can admit that the pleasure is all mine! But first some additional information. This four-tracker was mixed and mastered at the famous Necromorbus Studio by no one else but Tore Stjerna, and there is a version on both compact disc and vinyl (12") available. And for what it's worth, but the cover art, in all its modesty and subtlety, is just magnificent, for it totally fits the icy concept of this mini-album.
This EP opens with Terricula Nox (with its seven minutes, it's the lengthiest piece on the recording), which starts very tranquil: a beautiful acoustic guitar melody, accompanied by several layers of ethereal yet haunting synths. Yet step by step, you feel the bleakness arising, when eerie and eldritch sounds at the background, even though very subtle, show up, followed by a mesmerizing electric guitar melody. And then, after almost two minutes, both members do show their scarred, tormented, decrepit face. The story begins…
The core of this recording is based on a universal approach, but with such grandeur. Okay, Vaeok perform timeless Black Metal, that's true, but their compositions are so bountiful, so fertile. It is, even for me, very difficult to translate my listening experience in words, for the richness, the overwhelming character of this material is magnificent in so many meanings. There is so much to experience, caused by a huge variety in tempo, atmosphere, song writing and execution. And the best thing is that, despite the huge diversification, the whole still sounds ultimately organic and cohesive.
The main tempo is fast – and with 'fast' I mean everything in between quite up-tempo oriented to devastatingly blasting. But the whole of the time, this does not turn into a chaotic mishmash of noises, yet it maintains a very melodious character. The spine of the tracks is based on glorious, somewhat epic-sounding tremolo leads and harmonious riffs, which get supported by a strong rhythm section. A great element hereby is the sound quality. The production is quite rough and unpolished, which does convincingly strengthen the obscure, vile concept. Yet the mix – and I must refer once again to the assistance of experienced studio wizard Tore Stjerna – focuses on every single ingredient in this dish. The drum patters, bass riffs and rhythm guitars are at least as important as the leads, evidently, but it gets represented so professionally due to the masterfully administered mix.
So, as said, most of the time Vaeok sound furious and devastating when analysing the speed, but a piece like Malaesthete, for instance, contains a grandiose slower excerpt too, which has a touch of Post-Black majesty in some way (imagine a hybrid of the slower pieces by Taake, Khold and Adaestuo…). Souls Void too brings a fine equilibrium in between the harshness of lightning-fast passages and decelerated chapters.
Another aspect of the huge yet ingenious craftsmanship is the addition of synths and Grand Piano. More than once, on top of the rich level of strings, drums / percussion and voices, these floating and / or atmospheric and / or esoteric and / or gloomy keyboards add that finicking extra thing, that sophisticated extra dimension that makes the whole listening experience so heavy, so virulent, and so noble too. In the first song, for example, it has something cosmic, reminiscent of the keys used by acts like Tartaros or Emperor, if you want to. And the few intermezzos on piano, well, listen to the final sequence of Malaesthete and you'll understand.
I did not mention the vocals yet. I can be very concise, when adding adjectives like 'sulphurous' or 'unpurified'. Seriously, the wretched throat of M.S. is not meant to be referred to some crooner whatsoever. This guy's voice is the outcome of wrath, ferocity and acid.
Duration: twenty-one minutes (and some seconds, for the purists amongst us).
Track-list: Terricula Nox, Atrox, Malaesthete, Souls Void.
Score: I do not give points (anymore) for it says nothing, but the score would surely be flirting with a maximum result…
[the duo is currently working on a full-length, which I do look forward too, evidently, and I will surely write down my thoughts on that release as soon as I have dissected it; and in a very near future, you might also expect a review on Sargeist's latest recording on this label, so stay attentive; the same goes for a new Adaestuo-album in the making, but that will be via another label]
https://wtcproductions.bandcamp.com/album/vaeok-2
https://w-t-c.web-republic.de/store/product_info.php?products_id=10468&MODsid=87cade8c799984b7d68f464a4793b9fe
https://www.facebook.com/VaeokMS/
https://www.concreteweb.be/reviews/adaestuo
https://www.concreteweb.be/reviews/sargeist