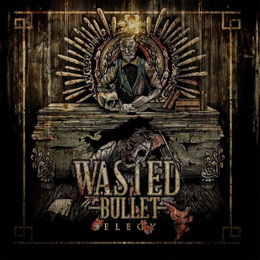 Release Date:
Friday, November 15, 2013
Wasted Bullet is a Melodic Hardcore band from the Netherlands. The band consists of: Robbert  (vocals), Joel (drums), Lesley (bass), Max (guitar) and Jasper (guitar). They form a rather young band because their websites contain little to nothing of info or band history. Now the band released an album last November, and to be honest they do an awesome job at it. Especially when you realize this is the bands first full album.
And it's not just another hardcore band/record. No, these guys actually surprised me with their almost perfect balance of clever, rough hardcore riffs and surprising melodies. Only downside to this record is that everything (their name, lyrics,…) is a cliché. I wouldn't call it the best hardcore album ever, but definitely the best I heard in a long time. If this is their first full album, then I have really high hopes for their future.