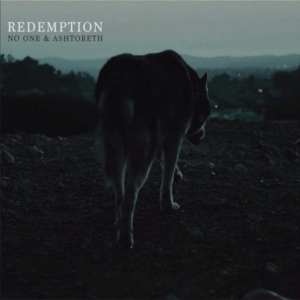 Often it is a pleasure to experience the result of a collaboration in between two artists from the Drone / Ambient / Experimental / Noise scene. There are so many examples to give: Piotr Cisak and Pawel Oleksinski, many artists involved with We Are All Ghosts (Cousin Silas, Jack Hertz, Kevin Lyons and many more), Nordvargr, Aidan Baker (and Nadja), Sound_00 with Lefterna, thisquietarmy, guys like Colin H. Van Eeckhout and Mathieu Vandekerckhove, SIJ, Astral & Shit, DeepDark, Dosis Letalis, Vitaly Maklakov, Light Collapse, Sleep Column, and so many more. Okay, these are extremes, from floating and smooth ambience to harsh walls of Noise, yet still it is extremely impressing, their mutual result… And last but least I do have to mention the Cryo Chamber label, which did release tens of collaborations in between several excellent musicians, amongst which label owner Simon Heath's main project Atrium Carceri. Why do I mention this one, finally and specifically? Well, this review deals with a collaboration that might be interesting for fans of Cryo Chamber – but I come back to that one later.
Redemption too is some sort of collaborative result, done by two Belgian sound artists. The track was originally written and created by Ashtoreth, an outfit of Peter Verwimp (ex-Sombra De Bestia, and collaborator within the multi-art disciplined Building Transmissions collective) from the city of Antwerp, and named after an ancient goddess from the Middle-East, associated with fertility, sexuality / prostitution and war (also known as Astarte, and related to other sweet divine entities like Inanna and Ishtar). The project was formed, and I will quote: 'in a search of a shamanistic perspective', creating 'at times minimal, meditative drones; and at others a catharsis of doom, noise and experimentation touching upon folk, post rock, psychedelica and more'. Is says a lot, does it not?! When Ashtoreth finished this piece, filled with tons of improvisation, the conceptual artist No One, whose inspirations deal with concepts like the determination of man's existence, decomposed and recomposed the original version. The result lasts for over an hour, and it got recently released via Consouling Sounds, one of Belgium's finest labels, on compact disc, but pay attention: it is strictly limited to 200 copies! Of course you can also buy the digital edition via the band's Bandcamp page…
So, I did refer to Cryo Chamber, and that is not just a simplistic phrase. When I listened to this album for the very first time, I thought I was mistaken, and actually listening to a Cryo Chamber release; even though Mike and his crew did release some Ambient / Drone material in the past as well via their main label Consouling Sounds. It is the whole concept, the atmosphere, that made me confused (yet extremely aroused and enthralled too!).
Redemption is the sonic expression of obscure depths, desolate landscapes and mysterious dungeons. It is an aural representation of Lovecraftian horror, based on spooky soundwaves, gloomy ambience and oppressive drones. The basics are created upon hypnotic, strongly mysterious synth lines (and guitar work???), darkened with additional sounds and creepy field recordings. In a cinematic way, the listener is subject to a monumental aural voyage into the unknown, blinded and ignorant, anxious for what lurks beyond. But somehow, Redemption succeeds to keep the listener attentive the whole of the time. You get permanently triggered by the innovation, and attracted by the variation, though both sound so subtle in an organically composed way. There is a certain structure within the chaos (or better: some chaos within this composition's structure), and that too is, in an almost erotic way, a surplus to continue listening. And hey, at the same time, this is like a perfect soundtrack as well on the background, on a cold, dark evening. Or is it the score for an asphyxiating motion picture?