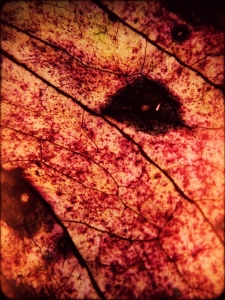 Release Date:
Friday, November 30, 2018
With some delay, but since it is never too late to focus on some wonderful material… And as prequel for the upcoming album Egrégore…
Common Eider, King Eider is a project from Alaska that caressed the aural part of my brain several times before. To see my enthusiasm, yet as well to get some more background information about this band's past (I will not go to deep into that subject right now), I'd like to refer to my review on 2016's Extinction (http://www.concreteweb.be/reviews/common-eider-king-eider) or 2018's A Wound Of Body (http://www.concreteweb.be/reviews/common-eider-king-eider-0). The latter was the first part of a diptych, released in early 2018 via two top-labels, Cyclic Law and Sentient Ruin Laboratories, and the second part has now been released via Belgium's finest Consouling Sounds. And it goes on in the vein of that first part (and some former stuff, actually).
A Wound Of Earth lasts for forty minutes, divided into four chapters. The album opens with Wound Of Body, starting off quite integer and calm. Dreamlike and ambient Drone fragments take the listener to some gloomy world. But then, suddenly, after about two minutes, distorted violins suddenly disturb the tranquillity for a short while. A symbiosis of more strings (cello, viola, violin?) and droning keyboards result in a haunting, somewhat mystic listening experience, and the bio calls it 'levitating, soul-shattering, and black hole-sized ritualistic black ambience' and 'the most darkened, immaterial, and cataclysmic sonic architecture that the human mind can fathom'. Well, at about six minutes, there is no reason, no chance, to disagree anymore. A deep-melancholic melody, slow and somewhat martial drum beats and wretched vocals at the background are added to create indeed a majestic and hypnotic sonic adventure, being both suffocative and inspiring. A Mouth Of Ash, the second composition, starts more frightening, with that horrific yet, at the same time, semi-ethereal soundscape, gathering elements from (Lovecraftian) Dark Ambient, oppressing Drone, minimal Classical Music and Field Recordings. It's like a walk in a colourless dreamland, with a heavy air, filled with emptiness, yet that uncomfortable feeling that something, someone, may be lurking in the vast distance. With Starless Sky Turned Sanguine (A Hymn To Feral Spirits), everything dives even deeper into an unexplored abyss, first via a minimal dronescape, then brutally startled by sonic confusion, based once more on distorted strings. Step by step you feel the excitement, the tenseness growing, climbing up, and towards the end, things turn truly grim and asphyxiating. The use of percussion, ghastly elements (cf. those mesmerizing chants) is truly spectacular. The album ends with Wound Of Earth, another creation of aural obscurity and negativism. Bleak, eldritch, spectral waves of sound catch and capture the listener's mind (and spirit), accompanying him (or her – hail sexual equality, and no generative discrimination is allowed this time…) to mental compartments untrodden before.
In comparison to their former works, Common Eider, King Eider this time did focus on a much more elemental approach. A Wound Of Earth might seem less explorative and extravagant, for the basics are rather long-stretched and misty. However, the atmosphere is at least as breath-taking, heavy-weighted and crestfallen. And the richness of details and elements is simply abundant and prolific.
The band will donate the digital incomes to organizations that care about people, people that are 'different' from what some narrow-minded politicians define as 'normal'. They will fight for equal rights for women as for men, for immigrants, for the LGBT community, for the environment and our climate / milieu. Trump will love them as much as we all do adore him…