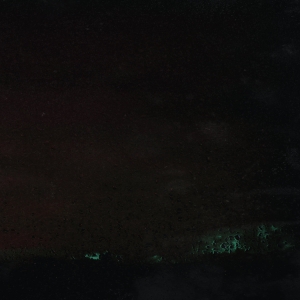 This album is a response to the hallucinatory crossworlds between delirium, sadness and loss…
Ekca Liena is a solo-outfit by Daniel WJ Mackenzie, a rather productive project with quite some releases in between 2008 and 2012. Then things went more tranquil, but now this guy returns with a new piece of trans-dimensional Aural Art, called Graduals. The whole was finished in 2014, and it does see the light by the professional support of ConSouling Sounds, a Belgian label that surely is one of the most influential ones, internationally seen, when talking about this specific kind of Sonic Supremacy.
The seven compositions have a running time of just over one hour, and the totality has been done almost completely by Daniel: song writing, recording, even photography and artwork. The album starts with Out Fir, which very softly, quietly builds up. A relative silence slowly creeps out of nothingness, transforming into a dreamlike soundscape, a minimal wave of cold sounds, field recordings, droning ambience. This introduction gets nicely followed by Mattie Devore (the first composition out of four that lasts for more than ten minutes), opening in a comparable minimal droning way. After about three minutes, Mattie Devore turns into a long-stretched, hypnotic form of eerie Ambient, quite dramatic, yet not of the theatrical kind. Sequences of both depression and enlightenment seem to weave into each other, creating a somewhat misty and suffocative, yet highly transcendental sphere. And that's, for the better part, how this journey continues. Some excerpts, such as Free Precipitation, are more psychedelic, cinematic and noise-laden, while others, such as the higher mentioned introduction, are rather of the integer, melancholic kind. A piece like Fields Forever, then again, comes with feedback and anti-thematic structures, like the aural expression of an uncomfortable, mesmerizing dream you cannot escape from.
Once again Aidan Baker and some of his projects might be a strong comparison, though Northumbria, thisquietarmy, The Infrared Experience (!) or the Church Of Ra-movement might surely come to mind as well. ConSouling Sounds Music pur sang…