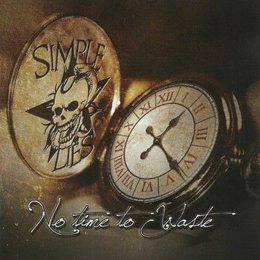 Release Date:
Monday, November 12, 2012
No Time To Waste lasts for forty minutes, but this album is not a complete waste of time for the trans-bordering Heavy Rock fan.
The album starts (promising) with the symphonic intro "Lasciate Ogni Speranza O Voi Che Entrate", but as from "I Want You To Know", this Italian quintet plays a characteristic but very catchy form of Heavy Metal-infused Hard Rock with a universal Punk Rock-laden attitude. With such a description I'm referring to the likes of Alter Bridge or Black Label Society, mixed with subtle elements of, for example, Black Stone Cherry, Godsmack, Nickelback, Hardcore Superstar etc. They try to create an own sound, but it is hard to get convinced, unfortunately.
Recorded, mixed and mastered by Danger Zone's Roberto Priori, who also contributes as guest on this album.