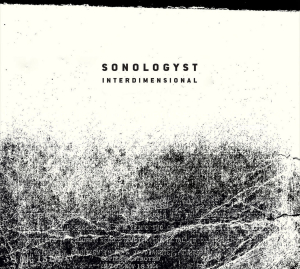 I think it would be a waste of (my) time to introduce this project / artist. The guy behind the project Sonologyst is Raffaele Pezzella, who works as master under that name, and who runs several prodigious labels within the worldwide Experimental / Ambient / Field Recordings / Drone / Musique Concrète / Electroacoustics / … genres. He's the (co) author behind documentary works referring to these related genres, and curator of podcasts, compilations (anthologies) with lesser known artists and / or genres, you know…
I also know Raffaele as 'musician', or call it 'sonic sculptor' if you want to, under the moniker of Sonologyst. I wrote a (small) hand of reviews in the past (a couple of links below; you will explore more background information about this project in these chronicles). A short while ago, he did finish the last chapter in a trilogy, which sees the (un)light through a close collaboration with the label Cold Spring Records. Following Silencers and Ancient Death Cults And Beliefs, Interdimensional is like the final chapter within a quest through limitations – or trespassing those borders – of nature and science. The inspiration comes from, and now I'll quote, 'what could be the remote future of the human species, beyond matter, the stars, and known dimensions. A future that could lead us to the victory over the end of everything, beyond the foreseen and inevitable death of the universe known to us' (a theory developed by professor / physicist / futurist / author Michio Kaku, an American academician with Japanese roots).
Raffaele aka Sonologyst wrote and recorded this album all by himself, once again surpassing limitations and boundaries of the aural spectrum, in order to define his ideas. The album has been released physically via Cold Spring Records, as mentioned, on compact-disc, in digipack format. It comes with somewhat sober yet intriguing artwork, once again courtesy of Abby Helasdottir, and – and this is another quote, this time from the label – 'depicting the intergalactic journey of a civilization in search of a possible future beyond death'. Music ad astra…
Interdimensional goes on in the vein of, and so on, but is different once more too. In a certain sense, it sounds like an organic symbiosis of Dark Ambient, Drone and Industrial, injected by elements from Music Concrète, Cinematic Ambient and Space Synth (what's in a name). (analogue) keyboard lines weave a murky web of somewhat eldritch ambience, then again turning towards post-cosmic textures or isolationist structures, while being enriched by field-recorded elements and samples at the one hand, and diverse additions (of electric and metallic nature). Hints of the Berlin School, long-stretched and reverberating effects, obscure cinematography (from aural point of view, yet surely with a link to visual concepts), futuristic resonances, dystopian constructions, moody electronics, industrialized injections, psychotropic outputs, digital manipulations and more experimental sonic science surround the whole aural adventure, searching for, and developing, that unique equilibrium in between atonal discordance and methodical techniques.
The result is full of contrasts, yet it makes sense: an enlightening mood against an impenetrable obscurity, rumbling drones versus semi-meditative soundwaves, post-dimensional vastness contra intimate finesse, untouchable density in contrast with a softly-caressing framework, repetitive monotony floating along with multi-layered grotesquery and imagination, slowly crawling discomfort against monolithic dread; and it works, once again. Fragments grow and bloom, then again fade away, leaving the listener confused, speechless, yet satisfied too.
I'll keep it short this time. But being a closure for the triptych (cf. both albums that did precede Interdimensional), this third chapter encompasses the ingenious ideas and crafted executions by an inventive noise installer from Italian soil. Six 'tracks' clocking forty-five minutes, created as soundtrack for the listener's inner quest towards enlightenment, and to guide him / her through the orbit of space and time while searching for salvation, impression, comprehension and forgiveness.
https://sonologyst.bandcamp.com/album/interdimensional
https://coldspring.co.uk/csr305cd
https://coldspring.bandcamp.com/album/interdimensional-csr305cd
https://www.concreteweb.be/reviews/sonologyst
https://www.concreteweb.be/reviews/sonologyst-0
https://www.concreteweb.be/reviews/sonologyst-1