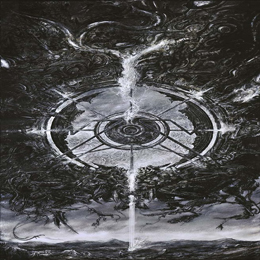 Release Date:
Friday, February 20, 2015
I was sort of pissed off when I received this album. It has nothing to do with 'not liking' the sh*t, because I was sure I would appreciate this material. The reason for that 'liking' was the demonstrational recording Demo MMXI, which I did review somewhere in Spring 2014 (check the site on the March 5th 2014 update). But apparently ZOM did release some of this material too on vinyl and I was not aware of that. What a [censorship]!!! So you can imagine my frustration.
But I listened to this new recording a couple of times, and you know: I am not that angry anymore. Well, actually, I am still angry because of the fact I just mentioned, and because of the general atmosphere of this music too. But … aaargh, leave it…
Flesh Assimilation brings half an hour of sepulchral, morbid and black-edged Death Metal from the Old Skool, lacking of experimentalism or modernism (who needs that shit anyway – a question I put before in my reviews more than once, each time unanswered). The whole journey goes through moments of thrashing, blackened or whatever-old schooled grotesquery, and even the sound quality focuses on the essence of this primal primitivism. …primal primitivism, what a gruesome description, yet still very to the point! There are hints of Autopsy / Goatlord-alike filth outbursts, Ashhyx / Morgoth-laden no-nonsense technics, mayhemic blasphemy, Revenge-induced sonic disruptions, and Portal / Ævangelist-alike passages, but that does not necessarily implements a qualitative result. I am just a modest, unobtrusive reviewer, yet there are a couple of remarks to make in comparison to the Demo MMXI release: a sound quality that is better than before and… Damn, just admit: this stuff thrills!